WELCOME YOU TO GLOBAL E-LEARN!
OUR FOUNDERS ARE EXPERIENCED EDUCATORS AND ADMINISTRATORS WHO HAVE SEEN MANY VIETNAMESE STUDENTS STRUGGLING IN LEARNING ENGLISH FOR YEARS BUT ARE STILL NOT CONFIDENT IN USING ENGLISH AT THE END.
One said that the best way to learn to swim is to jump into the water and we believe that students can do the same with English. The more English they hear and speak, the better they'll learn. That's why we want to expose students to the language in every way possible. With the aid of technology, teaching and learning English one-on-one has become so effective for both students and teachers. Students can listen more and speak more than ever and teachers can teach when they want and where they want. Bringing success and happiness to both students and teachers now becomes our main mission.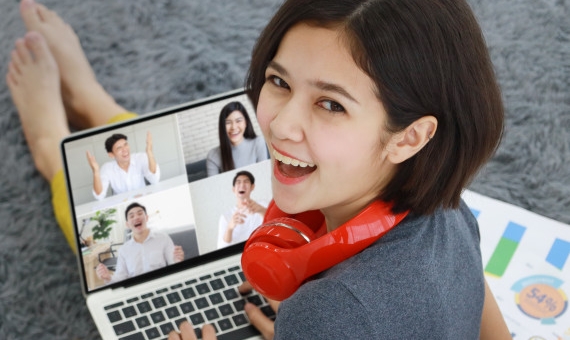 OUR MISSION
We aim to provide a truly global education that connects students and teachers all over the world. We believe that there's no one-size-fits-all for education, therefore by encouraging personalized learning we want to create more opportunities and explore a new way to develop one's full potential.
Enjoy the perks of earning in the comfort
of your home.
APPLY